5D AeroSafe Project (H2020)
5 Services of Drones for Increased Airports and Waterways Safety and Security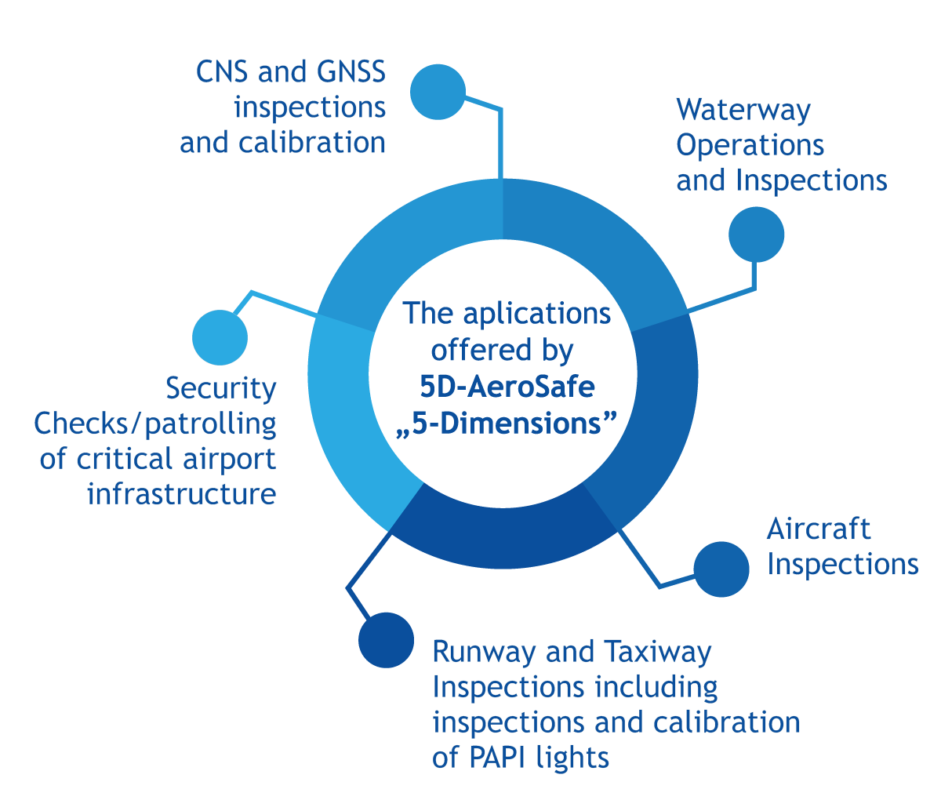 5D-AeroSafe is a 36-month project that will develop a set of drone-based services to increase the safety and security of airport and waterway, while reducing operational costs through the offering of five services: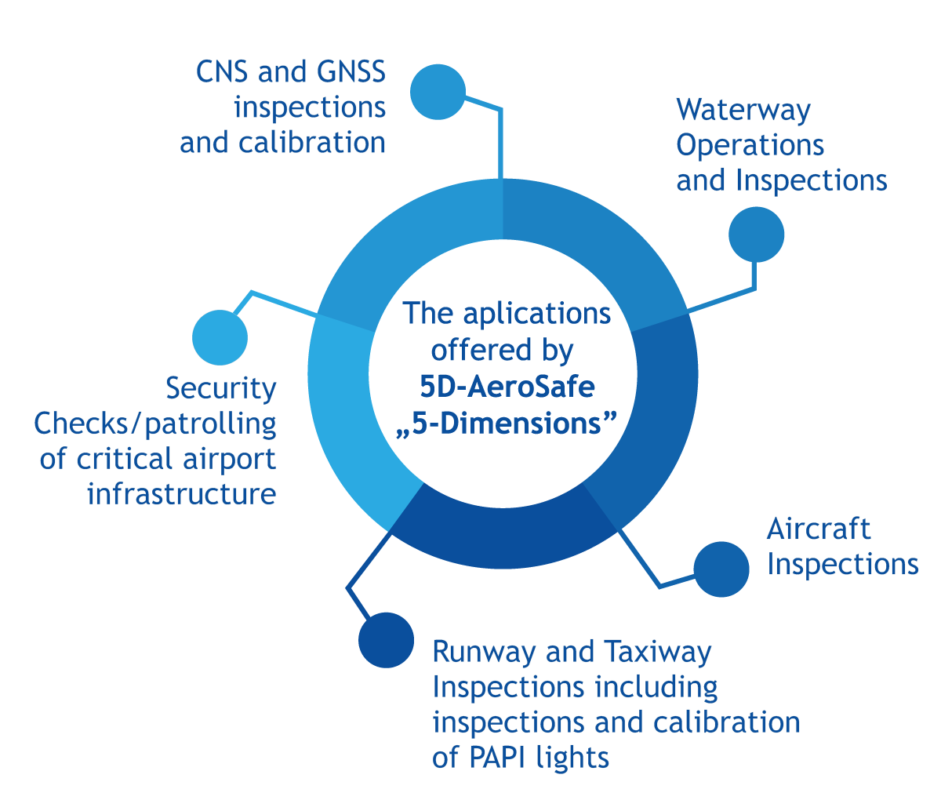 The challenge is to integrate the flight of drones in restricted areas where they will co-exist with numerous commercial flights without increasing risks. The integration UTM/ATM is thus studied in detail in the project to propose these efficient solutions. The services are based on the use of several drones (fixed wings for large area monitoring, and VTOLs for detailed inspections and calibrations) integrated in a generic ground station equipped with innovative ITC capabilities, connected to the airport legacy systems. The 5D-AeroSafe modules will be connected, via SWIM, to airport maintenance systems for infrastructure inspection and calibration aspects, operations systems for the aircraft inspections, and finally with the local ATM for the ATM/UTM integration aspects. The project will be implemented under the control of relevant end-users' stakeholders (airport and water airport operators), and authorities (Civil Aviation Authorities). The tests and validation of the system will be performed through three operational test pilots at different stages of the project as the implementation will be incremental, and will take place in real locations and in as much as possible real conditions. As the technological and operational innovations are multiple, the project will target a final TRL of 6-7. The consortium and the advisory board encompass a large set of end-users and authorities which is a guaranty of the operationality of the project outcomes, and the industry and research partners have been involved for a long time in drone services development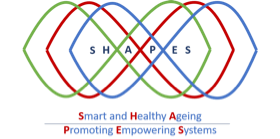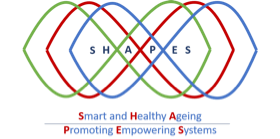 SHAPES Project (H2020 - 587159)
Smart and Healthy Ageing through People Engaging in Supportive Systems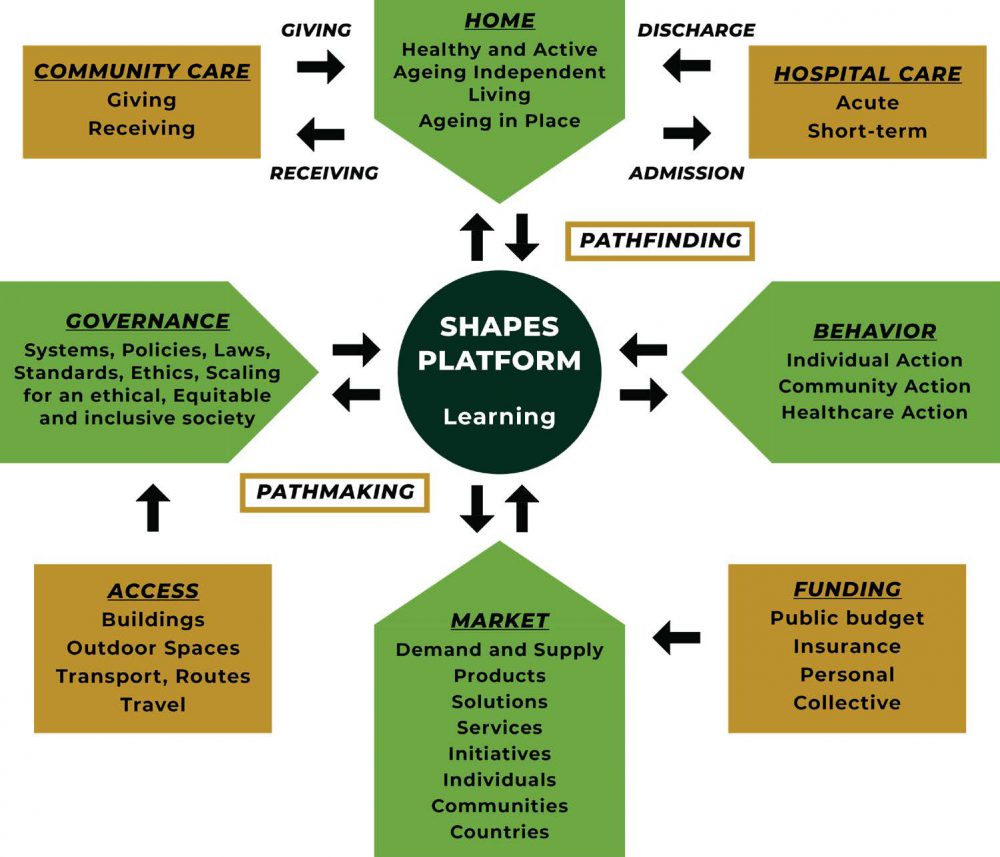 SHAPES aims to create the first European open Ecosystem enabling the large-scale deployment of a broad range of digital solutions for supporting and extending healthy and independent living for older individuals who are facing permanently or temporarily reduced functionality and capabilities. SHAPES builds an interoperable Platform integrating smart digital solutions to collect and analyse older individuals' health, environmental and lifestyle information, identify their needs and provide personalized solutions that uphold the individuals' data protection and trust.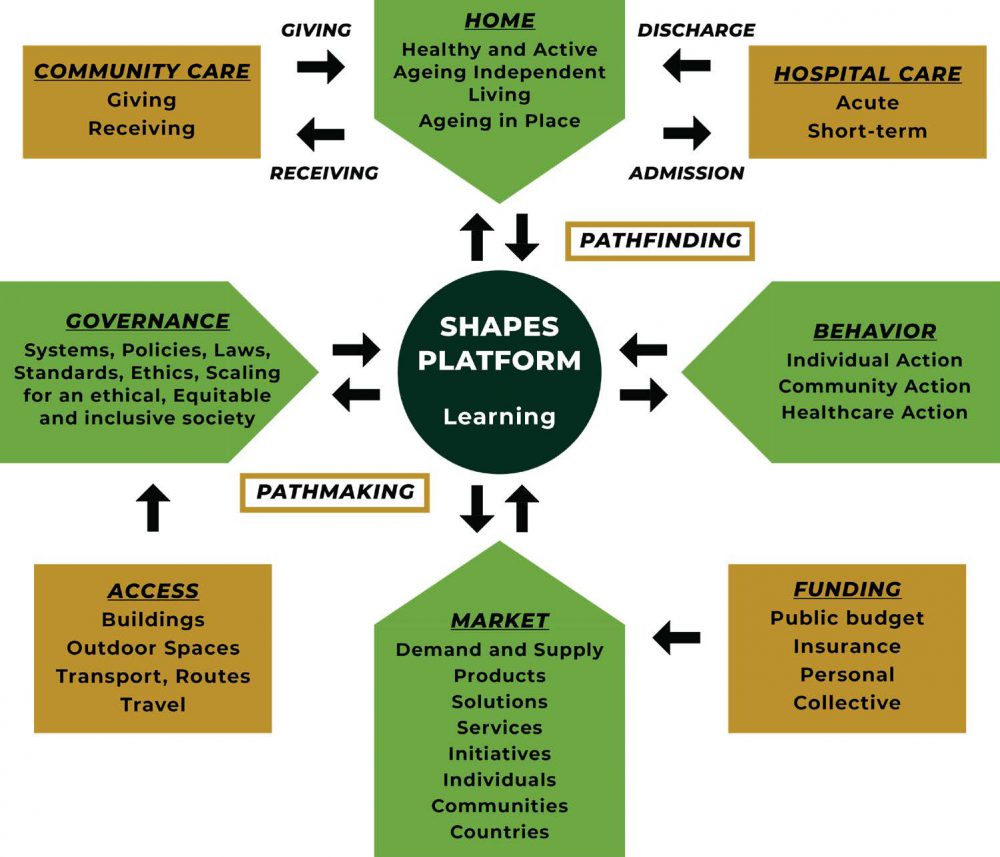 Standardisation, interoperability and scalability of SHAPES Platform sustain increased efficiency gains in health and care delivery across Europe, bringing improved quality of life to older individuals, their families, caregivers and care service providers. SHAPES Large-scale Piloting campaign engages +2k older individuals in 15 pilot sites in 10 EU Member States, including 6 EIP on AHA Reference Sites, and involves hundreds of key stakeholders to bring forth solutions to improve the health, wellbeing, independence and autonomy of older individuals, while enhancing the long-term sustainability of health and care systems in Europe.
SHAPES's multidisciplinary approach to large-scale piloting is reflected across 7 themes that, together, provide a clear understanding of the reality of European health and care systems and enable the validation of cost-efficient, interoperable and reliable innovations capable of effectively supporting healthy and independent living of older individuals within and outside the home. Building an ecosystem attractive to European industry and policy-makers, SHAPES develops value-based business models to open and scaleup the market for AHA-focused digital solutions and provides key recommendations for the far-reaching deployment of innovative digital health and care solutions and services supporting and extending healthy and independent living of older population in Europe.


SPHINX Project (H2020-826183)
A Universal Cyber Security Toolkit for Health-Care Industry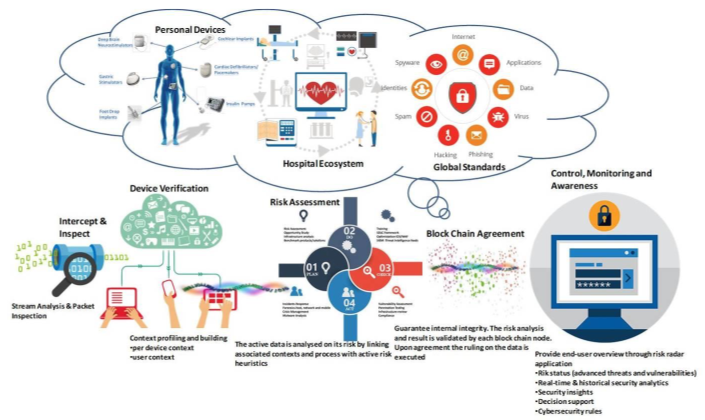 Hospitals and care centers are prime targets for cyber criminals, especially concerning data theft, denial-of-service and ransomware. This reflects the need of Healthcare Institutions for a Holistic Cyber Security vulnerability assessment toolkit, that will be able to proactively assess and mitigate cyber-security threats known or unknown, imposed by devices and services within a corporate ecosystem.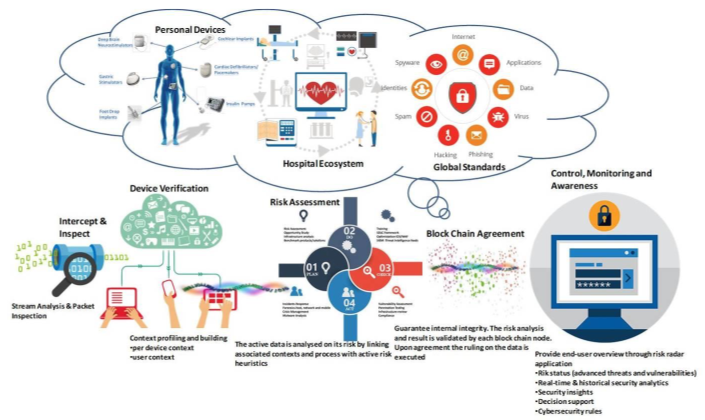 SPHINX aims to introduce a Universal Cyber Security Toolkit, thus enhancing the cyber protection of Health IT Ecosystem and ensuring the patient data privacy and integrity. SPHINX toolkit will provide an automated zero-touch device and service verification toolkit that will be easily adapted or embedded on  existing, medical, clinical or health available infrastructures, whereas a user/admin will be able to choose from a number of available security services through SPHINX cyber security toolkit.
The SPHINX toolkit will enable service providers to specify complete services and sell or advertise these through a secure and easy to use interface. SPHINX Toolkit will be validated through pan-European demonstrations in three different scenarios. The operational properties of the proposed cyber-security ecosystem and overall solution will be validated and evaluated against performance, effectiveness and usability indicators at three different countries (Romania, Portugal and Greece). Hospitals, care centers and device manufacturers participating in the project's pilots will deploy and evaluate the solution at business as usual and emergency situations across various use case scenarios.